---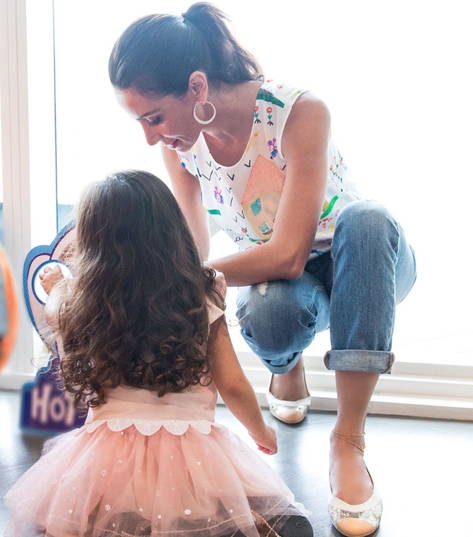 ---
ABOUT THE FOUNDER
The SemSem line reflects the life experiences of its founder and creative director, Abeer Al Otaiba. At the heart of the line is founder Abeer Al Otaiba's own young daughter, Samia, whose nickname "SemSem" inspired the brand's name. Holding a degree in civil engineering, Abeer is focused on attention to detail, quality, and functionality. From her childhood in France, she brings a sense of refined elegance to her designs. Her Mediterranean upbringing and time spent in the Emirates is evident in SemSem's resort-ready pieces. As a nod to her hometown of Alexandria, SemSem weaves two widely recognized Egyptian symbols – a triangle and a lotus flower – into its branding and clothing designs.
Only The Finest
A cosmopolitan blend of Egyptian, Emirati, and French influences define the signature SemSem style. The fine details and exceptional quality of the collection appeal to women who appreciate special pieces. SemSem clothing is hand-made in the traditional fashion – the way Abeer's grandmother once made clothing for her mother.
---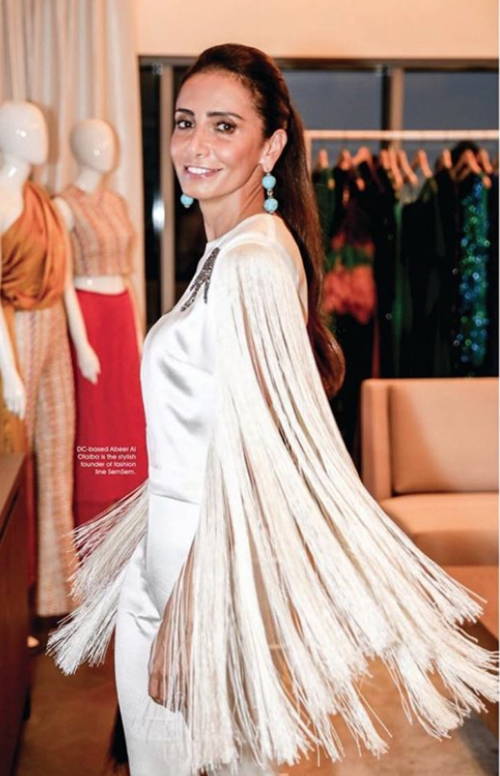 ---
---
SemSem uses only the finest materials in its collection. Fashioned from Italian silks and French corded lace, the SemSem look is one of elegant simplicity.
---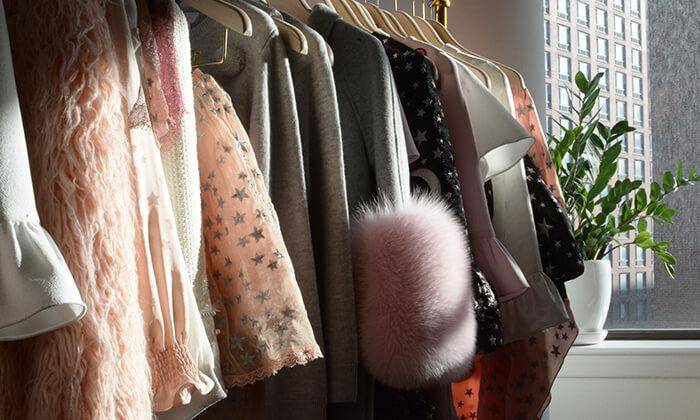 ---
---
The brand's attention to detail is evident in the intricate beading, hand-stitched 3-D embroidery, and grosgrain details that make each piece a joy to wear. SemSem's signature triangle design and lotus flowers are incorporated throughout the collection in subtle ways. Every SemSem piece is lovingly made in New York City and select cities around the globe.
---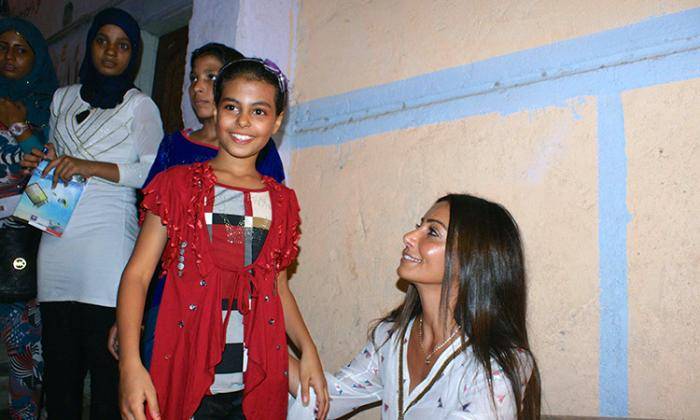 ---
---
Mother of two and the wife of a United Arab Emirates diplomat in Washington, Abeer is an active philanthropist dedicated to improving women's and children's well-being around the world. She brings this mission to SemSem: the brand supports charities that promote female empowerment, helping mothers teach their daughters about the importance of philanthropy and giving back.
---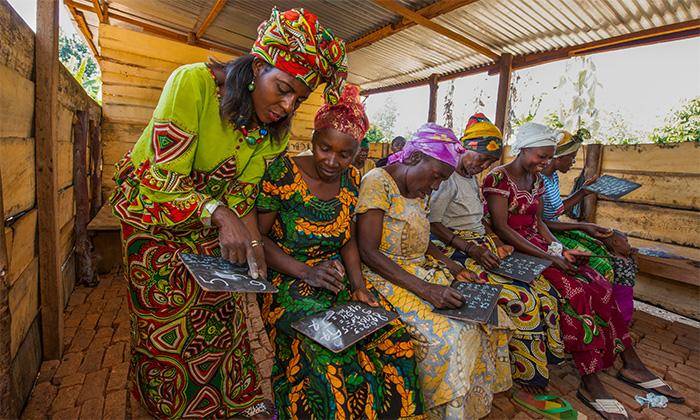 ---
A COLLECTION WITH A CONSCIENCE
---
SemSem believes that true beauty comes from within, and that girls have the power to change the world. In this spirit, SemSem supports organizations dedicated to gender equality, literacy, health, legal awareness, and education among women and children across the globe. When you purchase SemSem clothing, you educate your daughter about the importance of empowering women and children who are less fortunate. That makes every purchase as meaningful as it is beautiful.
---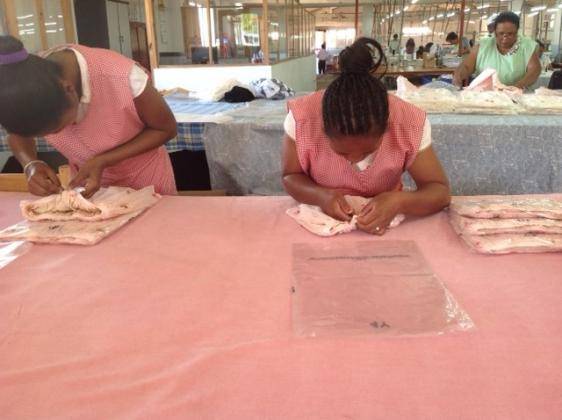 ---
---
SemSem is also partnering with Angele.H International, a very special organization founded ten years ago by Angele Homawoo in her native country of Madagascar. With a mission to help local women live healthy, stable lives, she provides a steady salary to the artisans she employs in exchange for their beautiful handiwork. Each of the dresses and tops made with Angele.H International uses an entirely hand-stitched smocking technique which is beautiful, but time consuming. The smocking for one dress can take a single artisan up to 35 hours, and the piecing and assembly of the design consumes even more time.
Because ninety-nine percent of the craftswomen are either single mothers or widows, Angele.H International also commits to full healthcare coverage for employees and their children, including prescription drug coverage. To help the women achieve a more secure future, the organization also helps them establish retirement savings and contributes the equivalent of 13% of their salaries to the fund each month. Transportation to and from work is also provided.
---
---
---
Keeping in line with it's mission to support mothers and children around the world, SemSem has partnered with Nation of Dolls, a doll-making company in the Philippines. The company was started by Eusebia, a Filipino- American nurse, who was inspired to make her first doll for one of her patients in the pediatric unit. After seeing how much joy the doll brought to her young patient, Eusebia decided to continue making dolls for her community. Eusebia returned to the Philippines after retiring and witnessed the local poverty, which motivated her to start Nation of Dolls. Nation of Dolls not only offers jobs to local Filipinos, but workshops and classes focused on literacy, health, and self-esteem.
---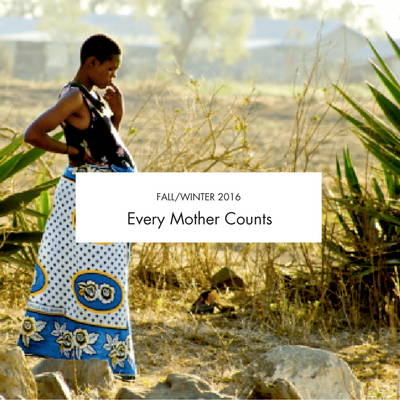 ---
---
For Fall/Winter 2016, SemSem is supporting Every Mother Counts. The non-profit organization dedicated to making pregnancy and childbirth safe for every mother, everywhere. Five facts from Every Mother Counts:
Approximately 289,000 women die each year due to complications in pregnancy and childbirth. That's one woman more than every 2 minutes. Up to 98% of them are preventable.

For every woman who dies each year in childbirth, 20-30 more suffer from lifelong debilitating complications.

Pregnancy is a leading cause of death for girls aged 15-19 in the developing world. Nearly 70,000 young women die every year because their bodies are not ready for pregnancy and childbirth.

Over 222 million women who would like to choose when they get pregnancy don't have access to family planning.

The United States ranks 60th in maternal mortality, even though it spends more on health care per capita than any other nation in the world. African American women are four times more likely to die from pregnancy and childbirth than Caucasian women.
Every Mother Counts' portfolio of programs link women to critical health services and ensures providers are trained and equipped to provide them with quality care.
100% of the proceeds received from any products sold benefiting Every Mother Counts will help fund programs that improve access to critical maternal health care. Make Every Purchase Count
ABOUT EVERY MOTHER COUNTS
Every Mother Counts is a non-profit 501(c)(3) organization dedicated to making pregnancy and childbirth safe for every mother. Every Mother Counts informs, engages, and mobilizes new audiences to take actions and raise funds that support maternal health programs around the world. Every Mother Counts supports programs in Bangladesh, Guatemala, Haiti, India, Syria, Tanzania, Uganda, and the United States that address three critical barriers to maternal health care: lack of education, transportation and supplies. To learn more about Every Mother Counts work, visit www.everymothercounts.org
---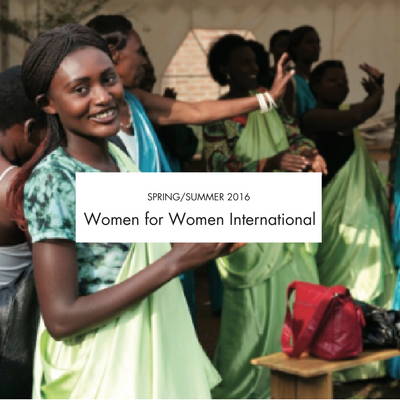 ---
---
For Spring Summer 2016, SemSem is supporting Women for Women International. The non-profit focuses its work in areas recovering from war and offers a year-long program directed towards the most marginalised women, helping them rebuild their confidence and access skills and support to transform their lives. Active and empowered women create sustainable change for their families and communities, and play a critical role in building peaceful, stable societies. Currently the organization has programs in Afghanistan, Kosovo, Nigeria, South Sudan, the Democratic Republic of Congo, Rwanda, Bosnia-Herzegovina, and Iraq and has helped over 429,000 women since 1993. SemSem's donation will sponsor 24 women through Women for Women International UK's year-long training program in five of the countries.
ABOUT WOMEN FOR WOMEN INTERNATIONAL
Since 1993, Women for Women International have supported over 429,000 of the most socially-excluded women survivors of war in Iraq, Afghanistan, South Sudan, Nigeria, Democratic Republic of Congo, Rwanda, Bosnia-Herzegovina, and Kosovo; and our work has never been more pressing than it is today. With the rise of extremist groups like ISIS and Boko Haram, the women that we serve live in some of the world's most dangerous places. Where extremism and conflict take root, the livelihoods, freedoms, and security of individuals suffer – and it is women and children who bear the brunt. Yet when given the tools, resources and knowledge to access livelihoods and protect their rights, we know that women can transform their families, communities – and ultimately their nations.
---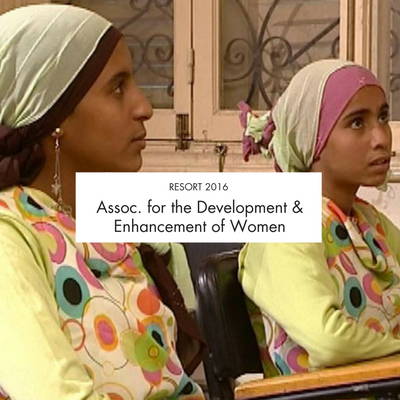 ---
---
For Resort 2016, SemSem supported the Association for the Development & Enhancement of Women (ADEW), an Egyptian non-profit that empowers women in the region. SemSem's donation will benefit two of ADEW's programs: House of Eve, which provides secure housing and living essentials to women affected by domestic violence, and the Girls' Dreams Program, which helps at-risk adolescent girls develop the basic life skills, education, and self-confidence necessary to reach their dreams.
---